JACK and KATHLEEN VILLARI, Founders and Directors, are a husband and wife team with a distinguished record as performers, choreographers, dance educators and writers. They authored The Official Guide to Disco Dance Steps, a worldwide best seller, published in 8 foreign languages and part of library collections throughout the world. Their work in Broadway musicals, ballet companies, television, movies and commercials provide a vast network of expertise. They have been described as "dance visionaries, who turn dreams into reality." The international publication, Dancemagazine, described them as "a vital force in the world of dance" for their significant role in the development of America's rich dance heritage." Government and business leaders have congratulated them for "generating community and worldwide ties, both on and off stage." Their choreography for the U.S.O. show tour to the Far East earned many awards and their ongoing international dialogue with dance aficionados continues to bring cultural enrichment to the area. They represented the United States as Ambassadors of Dance for the 2010 International Asian Dance Exchange in the Philippines. They are proud of Maria, Brian and Tracey, who are dedicated to the development of the ADC legacy.

Kathleen, Ballet Director/Instructor/Professor established a comprehensive ADC curriculum for all ages and abilities, including a Teacher's Training program. These programs continue to serve the dance community. As Master teacher, she has taught workshops, lecture-demonstrations and choreographed shows throughout the Chicagoland area, including Prairie State College, Governors State University and Chicago Conservatory College. She was Director of Dance at the Royal Academy of Performing Arts in New York and was listed in Outstanding Young Women of America for her national and international achievements.

   With an emphasis on classical ballet traditions, utilizing English, Russian and Italian methodology, she has trained hundreds of students and choreographed 6 levels of classes into major artistic projects. Notable pieces include: The Magic of Camelot, Asian Odyssey, Visions, The Glory of Spain, Polovetzian Dances- A Story Book Dream, and Degas -The Painter of the Dance. She choreographed full-length original ballets, The Magic Toy Shop with the South Suburban Symphony, Hansel & Gretel, where she also danced the renowned role of the Sugary Witch for 21 years and created original pieces for ADC's Holiday Fantasy for 11 years.

     Starting dance classes at the age of 4, her passion for dance continued through college years. She received a Bachelor of Arts in Dance and was recognized as Outstanding Alumni from Butler University. She furthered her training at American Ballet Theater and Ballet Russe de Monte Carlo in NYC. While on national tours, she studied at major ballet studios including the Boston Ballet, Broadway Dance Center and Alvin Aliley Dance Center.

   'Mrs. V' is greatly rewarded to be an instrumental part of so many generations of dancers. She continues teaching ballet at the Homewood ADC and coordinates the ADC Production Dancers and the Dance Excellence International Festival in California.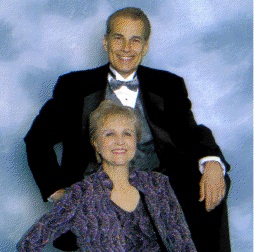 The Legacy Continues

   Actively involved in day-to-day operations, the second generation share   key positions in the Villari dream.

Husband and Wife team - Brian & Tracey Villari - Managers/ Directors

Maria Villari - Dance Director/Instructor

BRIAN VILLARI, Executive Manager, is responsible for all Dance Center operations with a strong philosophy for family values in every aspect. He has produced all ADC performances for the past decade. Graduated with high honors from Marian Catholic High School, he was recognized as an Illinois State scholar and Presidential Academic Achievement Award recipient. On the Dean's list in college, he was the youngest person inducted into Alpha Beta Gamma, business honor society. Performing credits include national talent titles, musical productions, videos, fashion shows, and commercials for such companies as: McDonald's, J. C. Penney, Meijer, and Hanna-Barbera Productions.

TRACEY NOWAK VILLARI, Dance Director, is in charge of all Children, Junior and Teen levels. She has been the coordinator of the ADC teacher training program for over 16 years and created the Core/Strength program, utilizing her training in health, nutrition, injury prevention and kinetic energy, while integrating 'core' values into her classes. Tracey has been part of the ADC team for 27 years teaching the joy of movement with a truly energetic and heartfelt approach. She received a performing arts scholarship to Prairie State College, where she majored in Child Development and Child Psychology. She has danced in several ADC productions, has had numerous professional jobs modeling in Chicago and California, has danced for top musical artists and is a national award-winning All-American Cheerleader recognized by the NCAA. She enjoys managing the business with her husband, Brian and spending time with their 3 children, Austin, Trevor and Elle Marie.

MARIA VILLARI, Dance Director, Faculty

is an award-winning choreographer and instructor with over 30 years experience. Maria started performing in theater and dance proudctions at a young age, including the role of Annie at Drury Lane Theater, was crowned Miss Illinois National Pre-Teen, Entertainer of the Year and has received numerous state and national dance, vocal and pageant titles. She was a soloist and choreographer for the ADC Company's Holiday Fantasy and Hansel & Gretel and was the Entertainment Coordinator for the Mrs. Illinois America Pageant for 7 years. She has continuously earned the highest awards at the International Dance Festival in California and Best of Show and Teacher's Choice awards throughout the industry. She has performed in hundreds of  productions coast to coast and has worked with some of the countries top choreographers, dancers and directors in theatre, industrials and runway fashion shows with such artists as Tony Danza, Hall and Oates, the Pointer Sisters and company members of River North, Hubbard Street and Giordano Dance Chicago. Maria's pieces have been showcased at the Summer Olympics in Atlanta, Chicago's Navy Pier, Great America, Disneyland and the Dance Chicago series. She has established ADC Modeling Workshops and frequently books our dancers for exciting dance and modeling events throughout Chicagoland. Maria is actively involved in maintaining the ADC's philosophies and has been a driving force behind the Dance Center's energetic spirit.

BRENNEN RENTERIA began his dance training at the age of 10 in his hometown of Corona, CA. He pursued a BA in dance at California State University, Fullerton, where he danced and choreographed for their dance concerts, while also engaging in the dance department's repertoire performance group. In 2011, Brennen attended the American Academy of Ballet summer intensive with a full scholarship and had the honor of training with masters such as David Howard, Sean Lavery, and Galina Samsova. During his college years, Brennen was a featured dancer for Ballet Etudes and with American Pacific Ballet Company. At the time, he was also involved with Golsanam Dance and Music Company, learning and performing various styles of traditional Persian dance. Brennen earned his degree in 2014 and moved to Chicago where he joined Thodos Dance Chicago. He has also performed with the Chicago Festival Ballet and is currently a Company member and Rehearsal Director with Cerqua Rivera Dance Theater.

The serious American Dance Center student is encouraged to pursue institutions of higher education in dance                     or related fields. Our pre-college curriculum prepares dedicated dancers to reach their goals.

Many ADC students have graduated as Dance Majors and have received scholarships to:

Arizona State University, Butler University, Columbia College, New York University,

Northern Illinois University, Northwestern University, Point Park University, University of Iowa,

University of Illinois at Chicago, University of Illinois at Champaign, University of Nevada, 

Tisch School of the Arts, Western Michigan and Wright State University.

       We are proud of American Dance Center graduate students who are teaching and dancing professionally    throughout the world in prestigious dance companies including:

Alvin Ailey Dance Center, American Ballet Theater, Australian Dance Theatre,

Cedar Lake Contemporary Ballet, Chicago Tap Theatre, Cirqua Rivera Dance Theater

Elements Contemporary Ballet, Giordano Jazz Dance Chicago, Hubbard Street Dance Chicago,

Indiana Ballet Theater, Joffrey Ballet, Joel Hall Dancers, Luna Negra Dance Theater, Up With People,

Disney World and the Young Americans.

American Dance Center Alumni

DANIELLE LATORRE  started teaching at the American Dance Center in 1998. After a few years away to start her family, she returned to teach in the children's division in 2005. She is currently the Director of our Junior Performance Team, RADIANCE. She holds an Elementary Education degree from St. Xavier University and a Masters Degree in Teaching from Olivet Nazarine University. She currently teaches Kindergarten in Orland Park and has worked as the Director of Orchesis and Poms Coach at Stagg High School in Palos Hills from 1992-2014. She performed with a selected group of dancers for the World Cup Opening Ceremonies in Chicago and has directed and choreographed award-winning material for various performance groups for the past 26 years. She and her husband, Rocky, have two children, Alyssa and Joseph. Danielle is a graduate of the ADC Teacher Training Program and brings her love for children and lively attitude to her teaching.

RACHEL JONES studied at the American Dance Center for

ten years, where she trained through the advanced levels in ballet, pointe, tap, jazz and modern and completed her studies as a scholarship student. She performed with the ADC Company in Holiday Fantasy, Dance Chicago, Drury Lane Theater, Milwaukee Bucks Half-Time show and other performance venues throughout Chicago. She traveled twice to Los Angeles as part of the Dance Excellence International Company, where the ADC represented the state of Illinois. Rachel continued her dance education at Ball State University, where she received dance scholarships, was a Teacher's Assistant, choreographed for several showcases and graduated with a B.A. in Dance and a B.A. in Psychology. She also performed for the American College Dance Festival Nationals in New York. Rachel combines her friendly personality and her dance knowledge as our desk manager at both ADC locations and continues to share her passion for dance with the young students looking to develop their talents.

ABBY KEEFE  started dancing at the ADC when she was 3 years old and continued training in all styles of dance throughout her high school years. She performed in numerous ADC showcases and events including Disneyland, as an Illinois Delegate at the International Dance Festival in Los Angeles, in the Joffrey Ballet's Nutcracker for two years and was active on the Lincoln-Way Centrals poms team. Abby continued her studies at Grand Valley State University and was on their dance team. She is a graduate of St. Francis University, with a Bachelors in Social Work. While there, she enjoyed performing with the St. Francis Spiritline dance troupe. She now works as a Behavioral Therapist for children with autism. Abby's kind and nurturing side shows in her love of working with the young children of the ADC.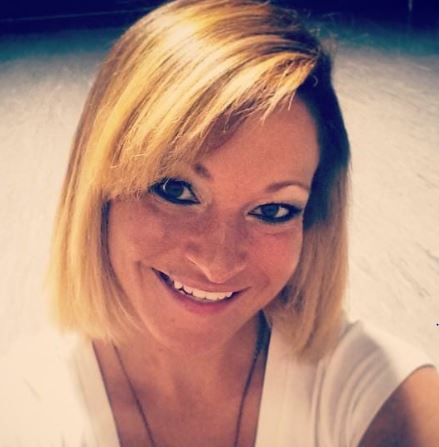 KELLY COLLETTI  has been an instructor in the American Dance Center's Children's Division since 2010 and loves to share her passion for dance with her students. She studied dance at the ADC for ten years and was a selected member of the ADC Teachers Training Program. During all four years of high school, Kelly was involved in Musical Theater and performed in competitive show choirs, where she was Dance Captain. Sharing her love of being on stage, dance versatility and vocal skills, she has also choreographed musicals for Crete-Monee's Children's Summer Enrichment Program for the last nine years. Kelly is a graduate from Eastern Illinois University with a Bachelors of Science in Speech Pathology and is currently attending DePaul University where she is getting her Master's Degree in Nursing. Kelly is excited to continue to pass on her dance and performing skills to the young dancers.

TAYLOR FOYTIK started her  training at the American Dance Center at the age 5 and continued through our Advanced levels in Ballet, Tap, Jazz, Hip-Hop, Modern and Contemporary. She was selected to join the Accelerated Artist ADC EXCEL program. As an EXCEL company member, she has performed in numerous Holiday Fantasy productions, Chicago Bulls pre-game events, Great America and Mrs. Illinois America pageants. She attended and competed in numerous dance conventions with the ADC and received scholarships from the Dance Olympus. She was chosen by audition to travel across the country, as a Dance Olympus V.I.P. dancer and faculty assistant. Throughout high school, she was the captain of Lincoln-Way Central's poms dance team and choreographed award-winning routines. Taylor enjoys sharing her passion for dance and love of children by teaching our Junior dancers at the ADC.

ANDREA KALCHBRENNER is an American Dance Center alumni scholarship recipient and former company member who has been teaching at the ADC since 2001. She has performed for the Chicago Bulls pre-game events at the United Center, Great America and numerous Holiday Fantasy and Dance Chicago productions. In addition, she has participated in many specialized dance workshops, most notably the Radio City Rockette Summer Dance Intensive program in Los Angeles. She graduated Magna Cum Laude from Saint Xavier University, with a bachelor's degree in English Education and earned her Reading Specialist Masters degree from Olivet University. Andrea enjoys being a Junior High Language Arts teacher while still having the opportunity to share her love and knowledge of dance with all students at the ADC.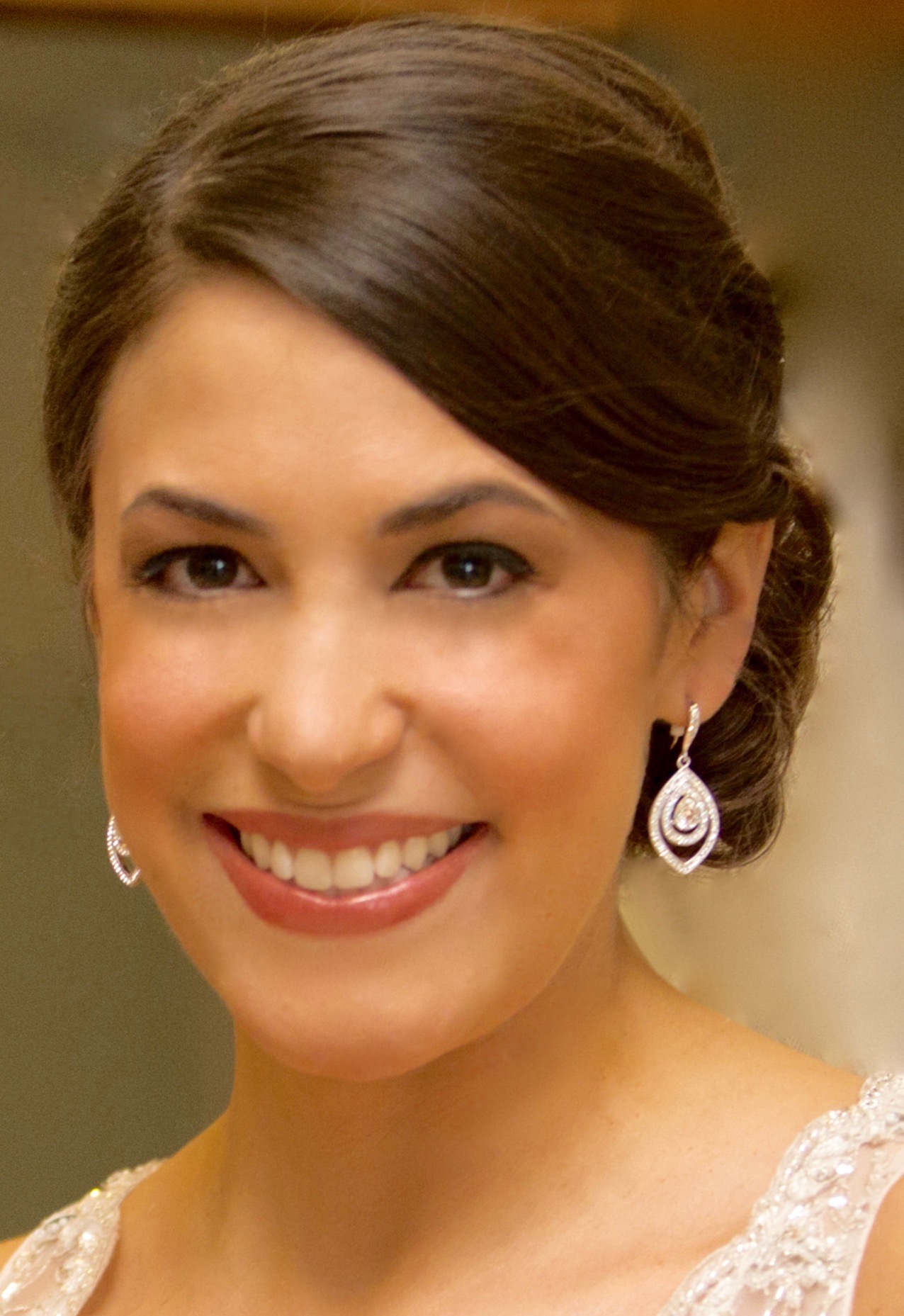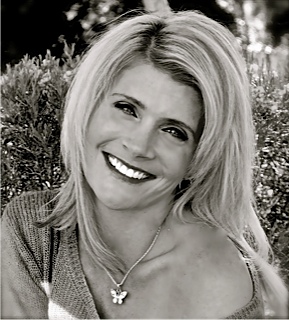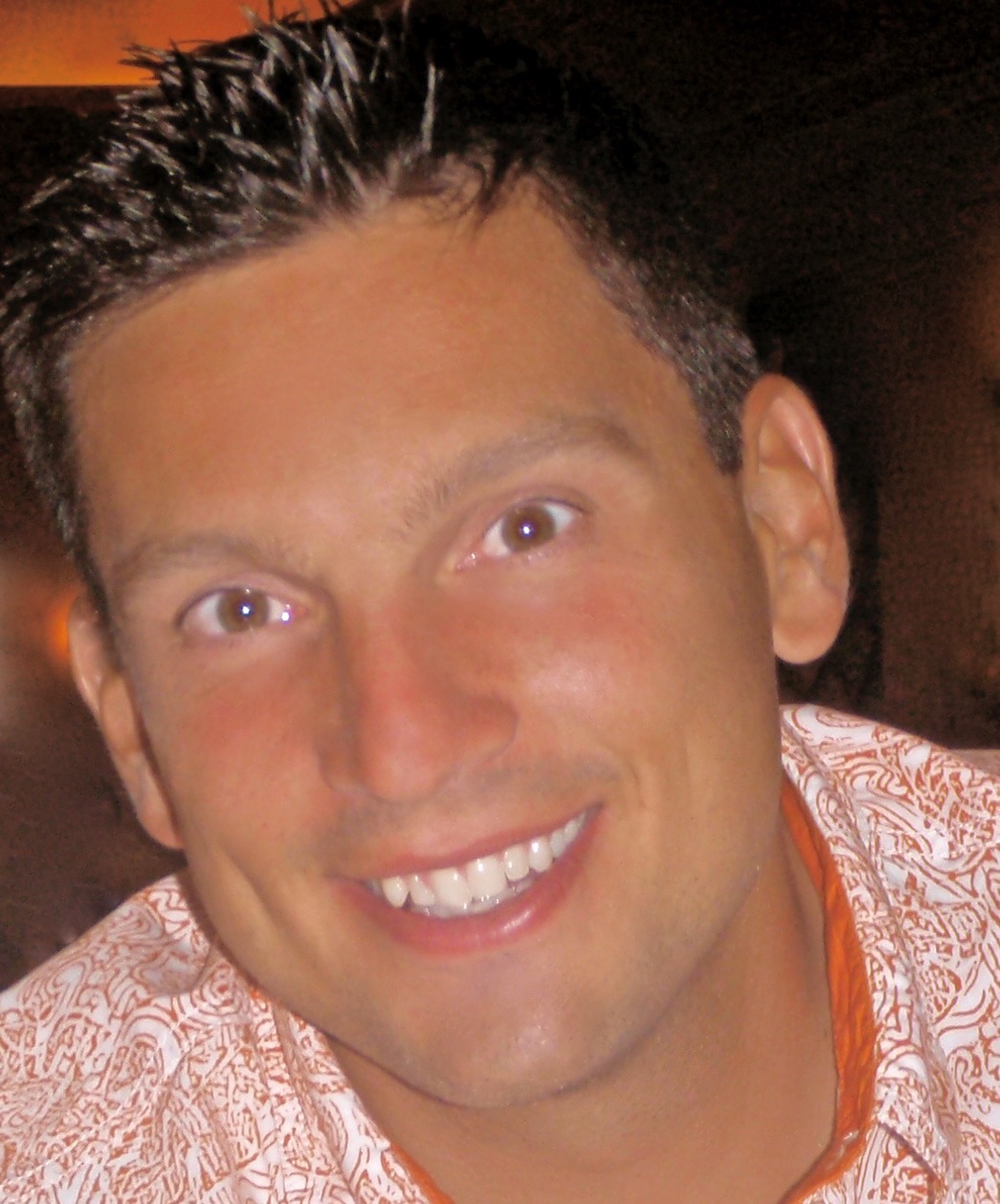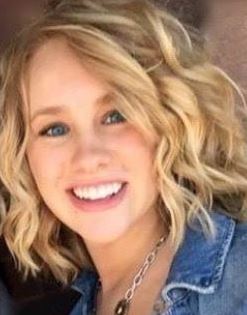 Jack, Executive Director, enhances the ADC School and performances with his vision and experience. He created, produced and directed the company's major productions including Hansel and Gretel, Chicago's longest-running original ballet, a tradition for 23 years, followed by Holiday Fantasy, award-winning dinner show for 11 years. As an arts impresario, he contracted well-known theater professionals and negotiated dance soloists from the Stuttgart Ballet, American Ballet Theater, Joffrey Ballet and worked with the Russian Consulate to commission guest artists from the Bolshoi Ballet to perform with the ADC Company. Jack also arranged ADC dancers to perform at the 1996 Olympics, developed dance class programs for 16 south suburban communities, Governors State University, Prairie State College and Chicago Conservatory College, special programs in conjunction with the Chicago Mayor's office and was named Business Man of the Year by Star Newspapers.

   He began his career as a child singing on the radio and moved to weekly TV shows as a teen. He was named,"The Jack of Hearts" by fan clubs, D J's and agents and set out for New York City, where he worked in night clubs, movies, fashion modeling, commercials, print advertising, recordings, light opera and Broadway musicals. Jack holds a Bachelor of Arts in Multimedia Communications from Governors State University. His work in the commercial field received the Silver Award of Excellence from the International Film Festival. He is listed in Cambridge, England publication of International Leaders in Achievement and America's Who's Who in Entertainment.

ELA OLARTE originally from Davao, Philippines received a BFA in Choreography from The Dance Center of Columbia College Chicago and supplemented her training with Visceral Dance Center's Professional Scholarship Porgram. Additional training credits include American Dance Center, Joffrey Ballet, The Dance COLEctive and River North Dance Chicago intensives, amongst others.

Ela began her professional career as a guest artist with Thodos Dance Chicago's New Dances (2016, 2017) and Visceral Dance Chicago's Within (2015). She is currently dancing as a professional company member with Cocodaco Dance Project, under the direction of David Maurice. Ela is looking forward to apprentice as a ballet soloist for The Lyric Opera of Chicago's production of Cendrillon in the fall. In 2017, Ela was awarded First Place for her piece, "Nocturnal Detail" at the College of DuPage Choreography Showcase & Competition and also presented works for Cocodaco Dance Project, Dance Chance, Detroit Dance City Festival, and local Chicago dance festivals. Ela's interest in dance for camera choreography has led her to produce two films: SHIFT and BENIGN (YouTube).  Ela shares her talents at ADC teaching modern and ballet.  She is proud of her students' progress and hard work.

KATIE COLLETTI started dancing at the age of three, began her studies at the American Dance Center at age seven and continued her training in jazz and ballet throughout her high school years. She is a graduate of the ADC Teacher Training Program and has been an instructor in the Children's Division since 2010. She performed all four years of high school with the award- winning Crete Monee Faces and Cavaliers competitive Show Choirs and has contributed to winning outstanding visual, vocal, choreography and Grand Champion awards. Along with Katie's love for teaching dance, she also has been choreographing and designing musicals for the Crete Monee Musical Theater program for the past 9 years. Katie is a graduate of Eastern Illinois University with Bachelors Degree in Adult and Community Education. She loves working with children of all ages and feels privileged to be able to share her love of dance with her students.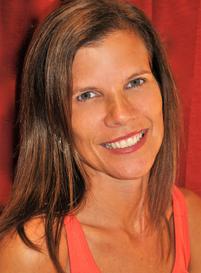 KYRA LASTER  studied at the American Dance Center for 15 years where she trained in Ballet, Pointe, Jazz, Modern, Contemporary and Hip Hop. She was a member of the ADC Company and performed in numerous showcases and events including Disneyland, Dance Excellence twice as an ADC Illinois Delegate, Homewood Holiday Lights, Harlem Globetrotters Half-Time Show, Smith Crossing, Six Flags, Navy Pier's Winter Wonderland and more. Kyra participated in several dance intensives including Hubbard Street Dance Chicago and University of Illinois Summer Intensive. She is continuing her dance training at Western Michigan University, where she is working towards a double major in Dance and Marketing. Kyra is also currently a member of Hip Hop Connxion who performs throughout the Midwest at various events. Kyra loves to share her friendly personality, dance knowledge and passion for dance with anyone looking to develop their talent.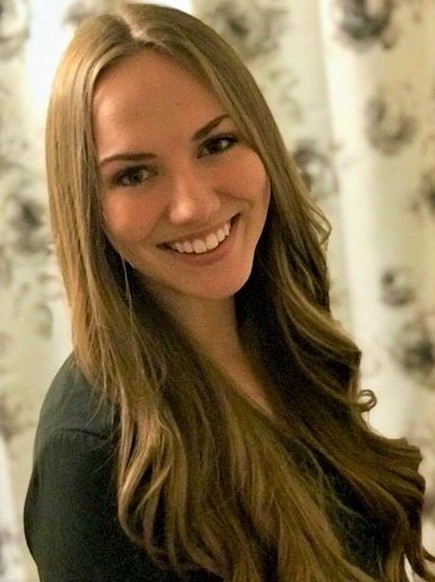 AURORA SLIVINSKI started her dance training at the age of 6. In her 11 years at the ADC, she advanced in all styles of dance as well as being a selected member of EXCEL. During her years in EXCEL, she was able to perform at the Orange Bowl Half-Time show, numerous Dance Chicago events and traveled to California for Dance Excellence three times. ADC directors also selected her to be a part of the Dance Excellence Company. Aurora auditioned and was chosen to be a part of the Young Americans. She currently works for Universal Dance Association as a dance instructor and judge. After her first year of UDA, she was nominated as "Rookie of the Year" for her excellence in teaching. Aurora continues her dancing and choreography while she studies Secondary Math Education at Illinois State University. Aurora is excited to share all she has learned at her second home, the American Dance Center.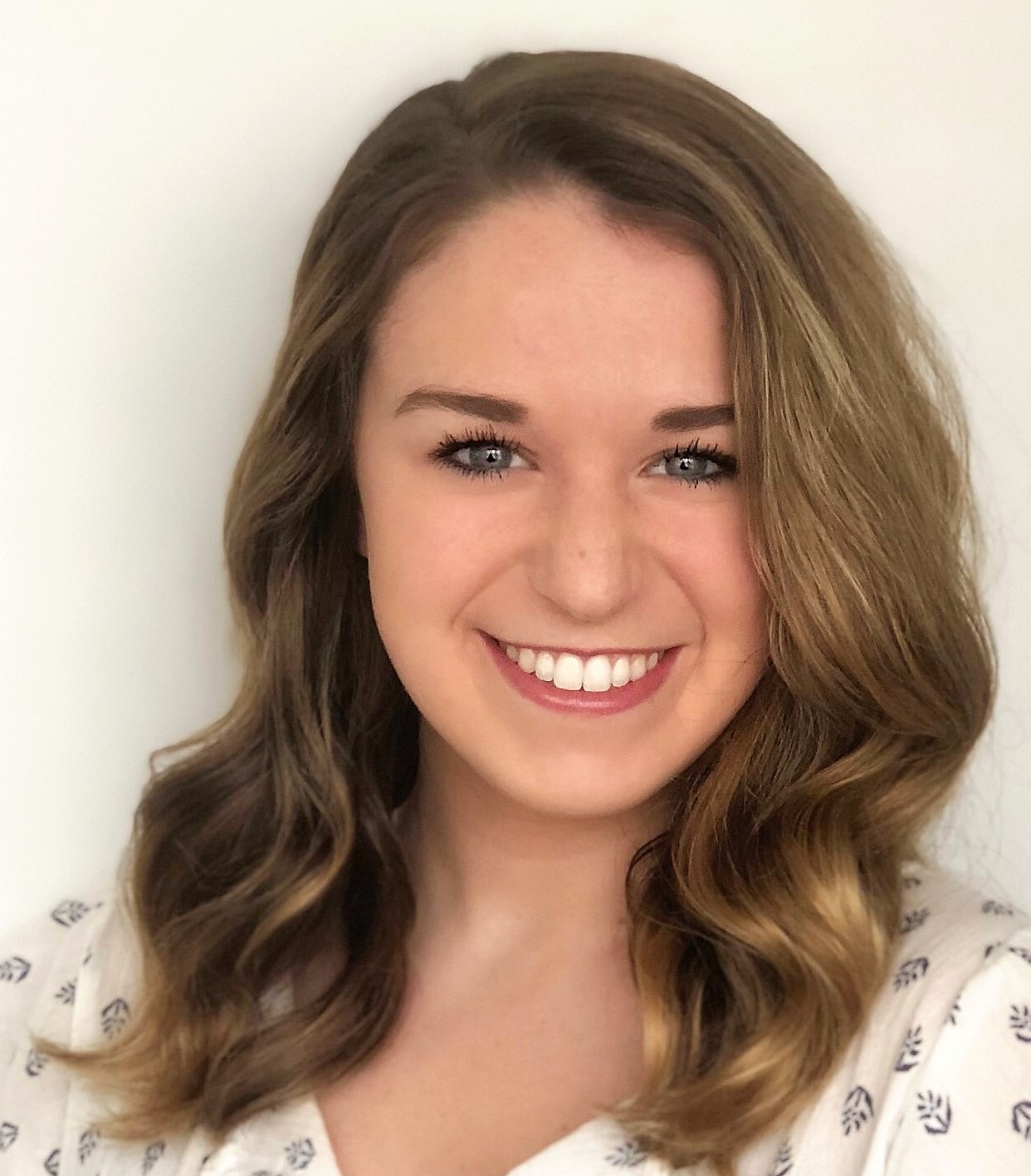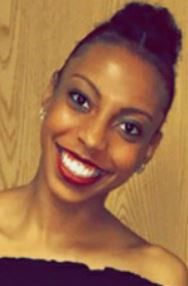 KATHY CARMODY studied at the American Dance Center for 7 years. During that time, she trained through the Advanced levels in tap, jazz, ballet, pointe and contemporary. She was selected to be a member of the ADC EXCEL program and later the ADC Company. These both gave her many performance opportunities including dancing at Great America and performing in the Orange Bowl Half-Time Show in Miami, Florida. Kathy attended and competed in multiple dance conventions with ADC, including the Dance Olympus Convention. Her senior year of high school, she traveled to Los Angeles, with other selected ADC dancers, to participate in the Dance Excellence International Festival. Throughout high school, Kathy was on the Carl Sandburg Eaglettes Dance Team for all four years and became Captain of the Varsity team her Senior year. She was also a part of the Carl Sandburg Orchesis Dance Troupe during these four years and was selected to be officer her Senior year. Kathy is a current student at Western Michigan University, where she is receiving her undergraduate degree in Exercise Science with Minors in Dance and Event Management. Kathy loves sharing her passion for dance with others and exploring all that dance has to offer.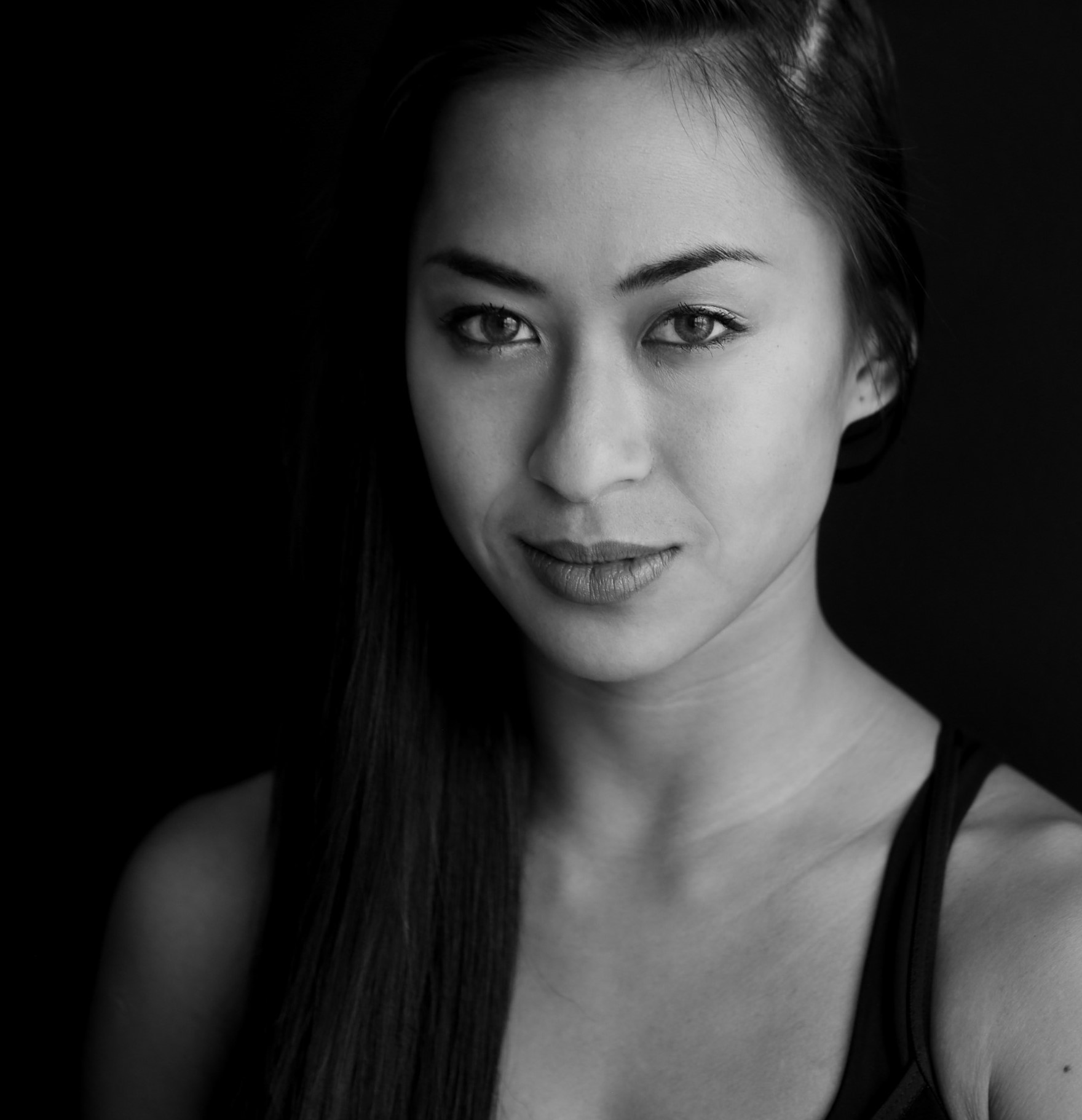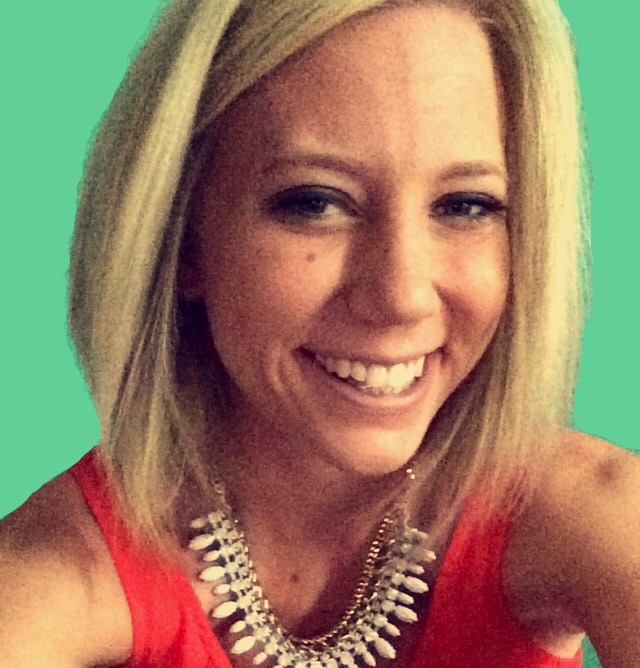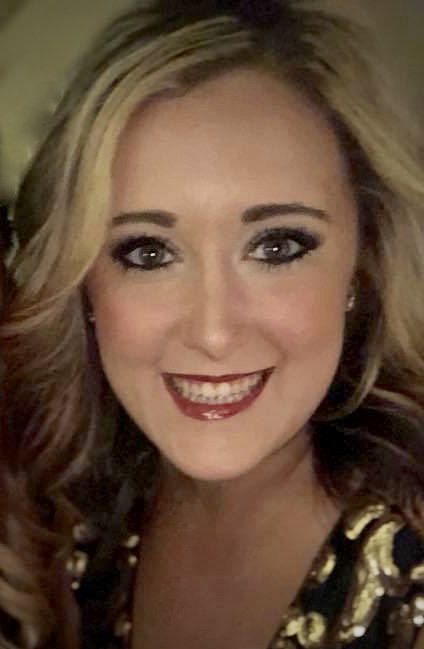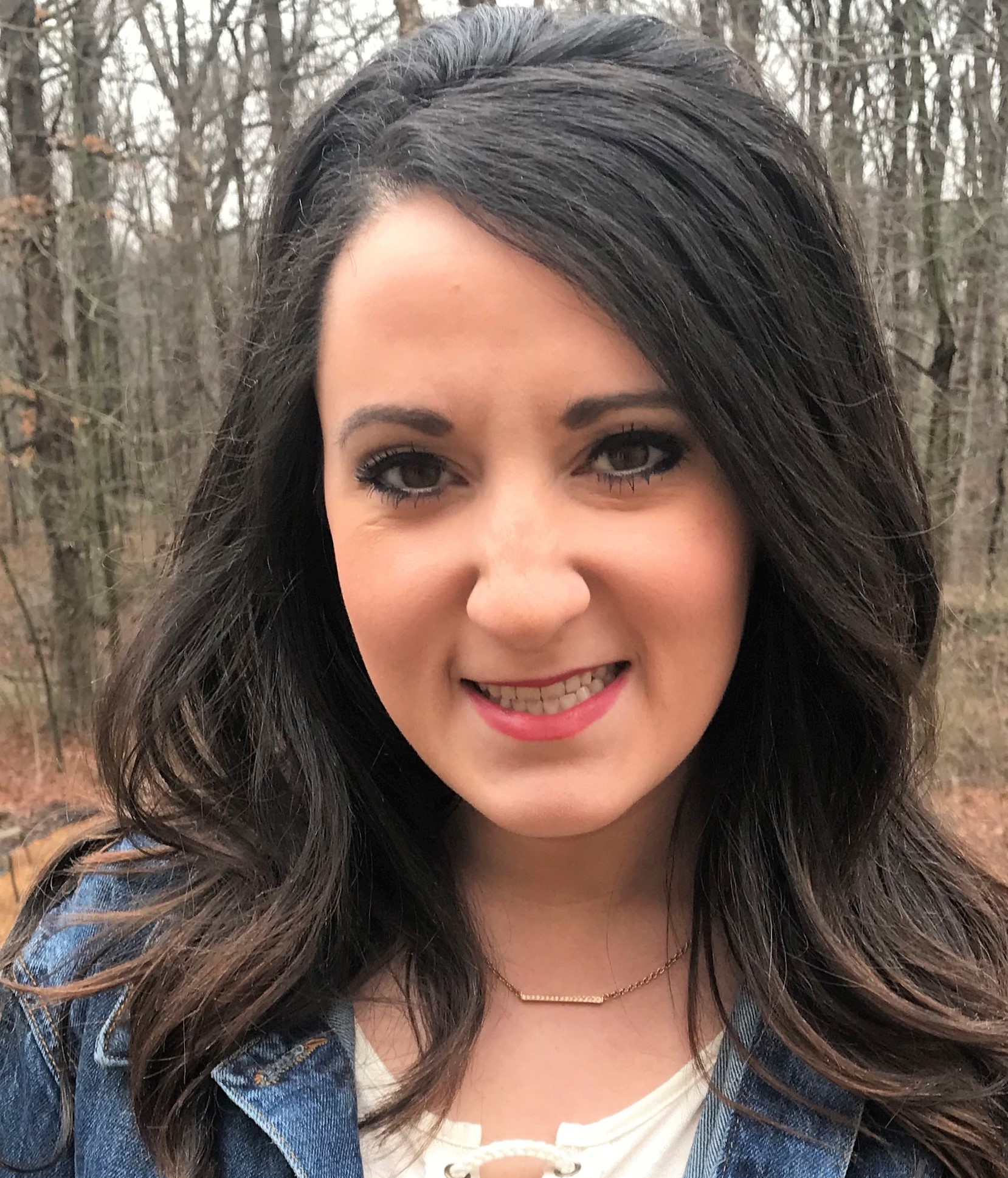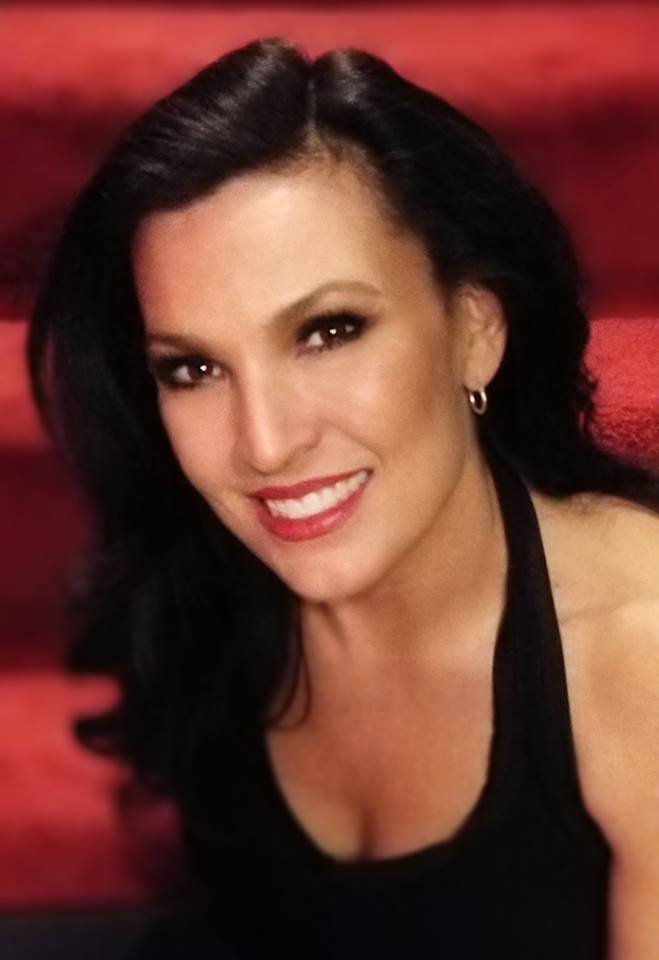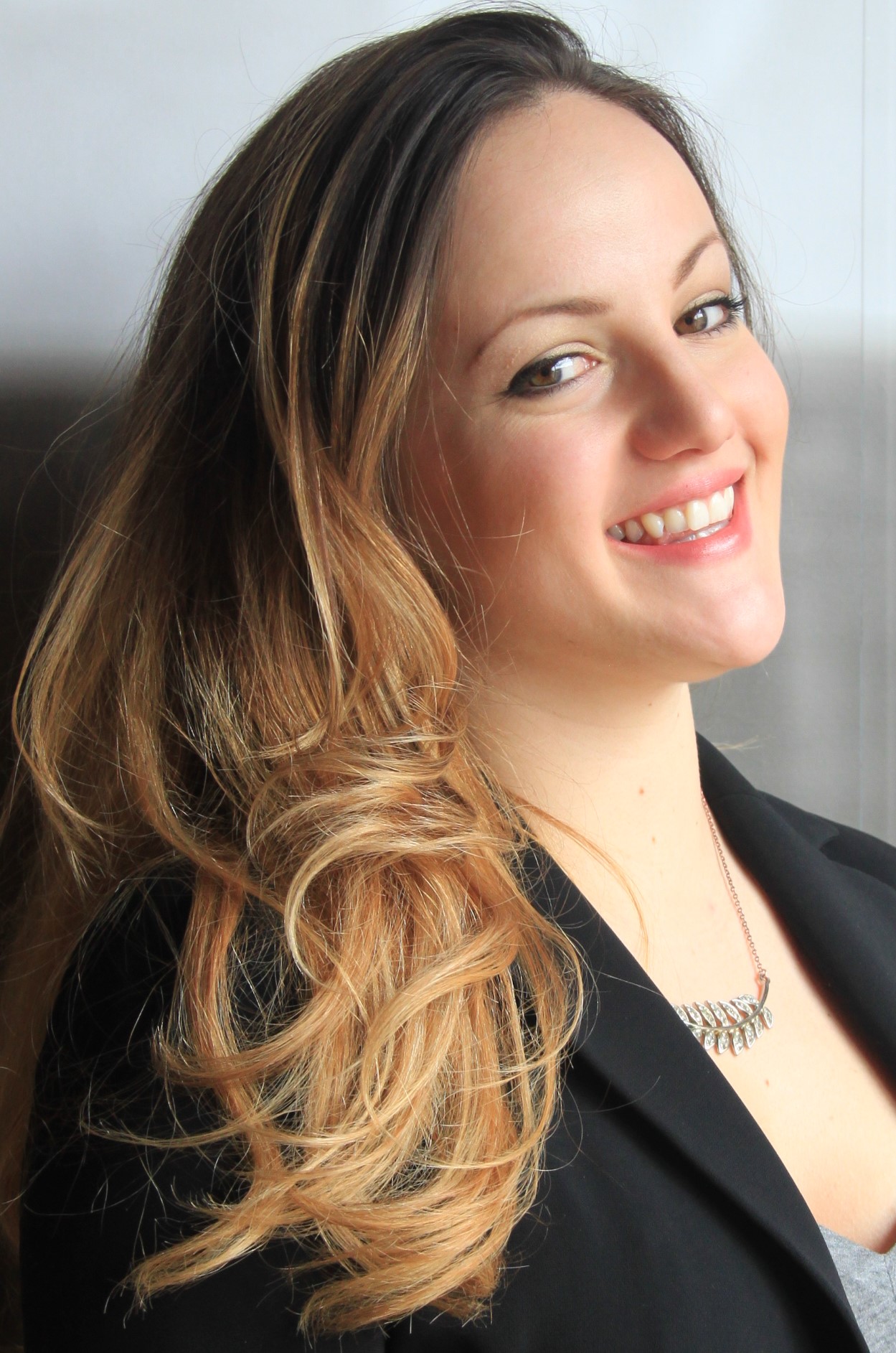 GENEVIEVE GARCIA began her training at Indiana Youth Ballet at the age of 5 and has trained throughout the Chicago-land area, New York, San Diego and Mexico. She continued her dance studies at Northwestern University and graduated with a BS in Dance. As a performer, Ms. Garcia danced with several companies and choreographers, including Striding Lion Performance Group, Jeff Hancock, Nora Chipaumire, Joel Valentin-Martinez and performed in The Snow Queen at Victory Garden. She has had her choreography presented across Illinois, Georgia, Texas, New York, and California. Her work is currently performed in the repertory of Boomshaka, which has toured nationally and in Canada. Genevieve has enjoyed teaching classes and workshops at Joffrey Academy, Northwestern University, Dance Center Evanston, Latin Street Dancing, Dance Arts Center of Wisconsin and Dance and Music Academy in Glenview. She is thrilled to be working with the beautiful movers and minds at ADC.

JILLIAN COLLETTI  began as a student at the American Dance Center at age 5 and continued her training through the Advanced levels. During her High School years, Jillian was a member of two competitive show choirs in which she served as Dance Captain and was recognized at the National Show Choir Competition as the Best Performer. She was also involved in musical theatre, performing in and choreographing many productions including, Grease, Little Shop of Horrors, Anything Goes and Hairspray. Throughout college, Jillian coached her sorority's dance team and choreographed

award -winning competition routines. Jillian graduated from Eastern Illinois University with a Bachelor of Science degree in Therapeutic Recreation. Utilizing her understanding of the healing aspects of movement, she recently created a therapeutic dance program for adults with disabilities at the Helping Hand Center and is also active in supervising programs at the South Suburban Special Recreation Center. She loves working with young children and feels privileged to be able to share her love of dance with them.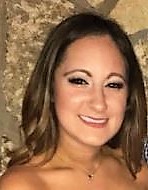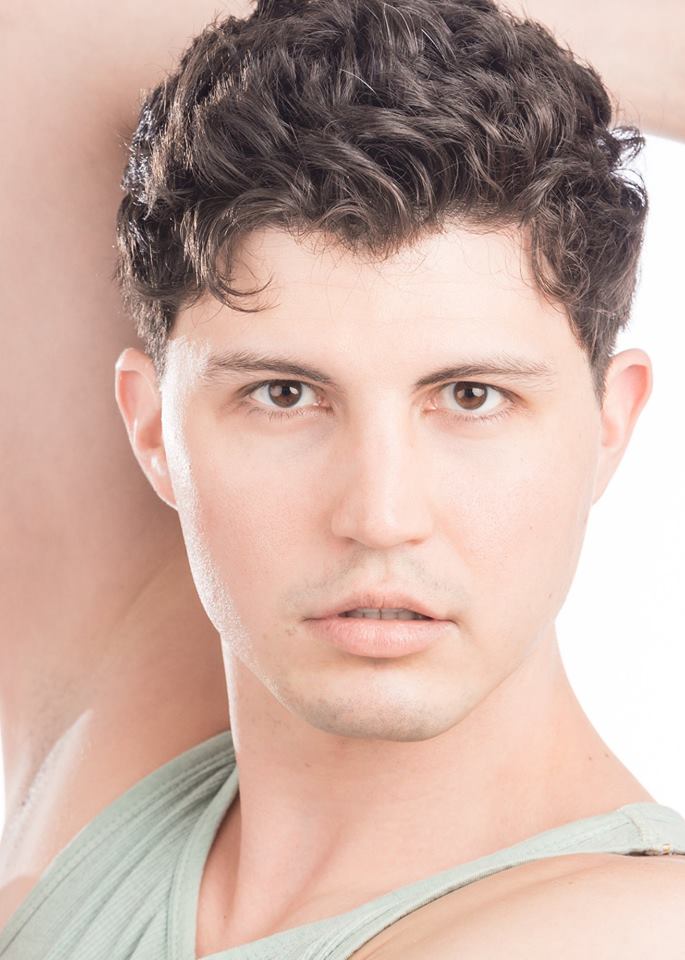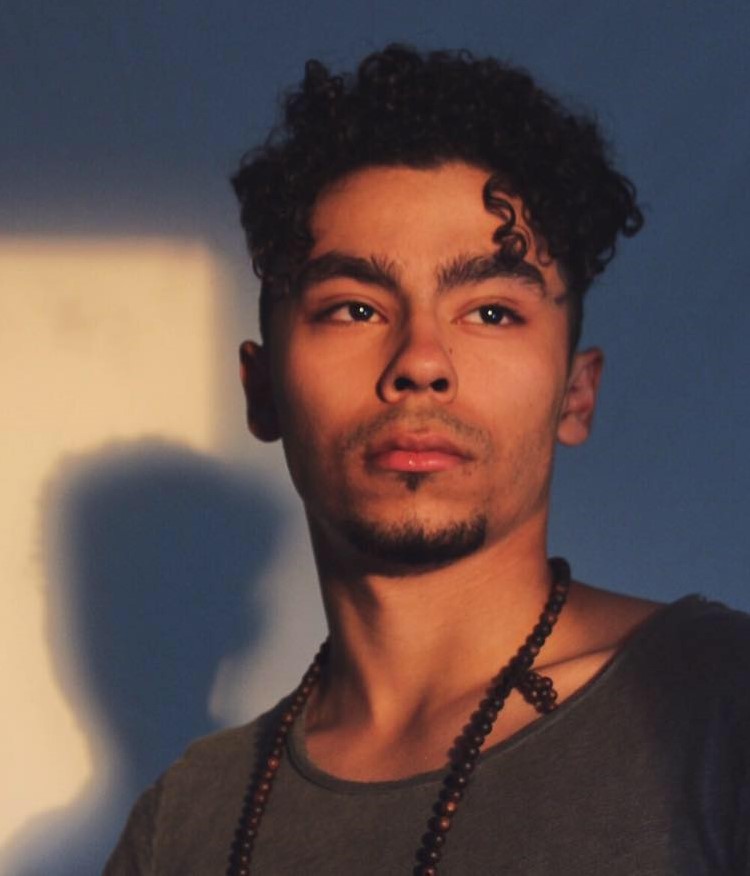 JULIAN RAY CARMOLINGA was born and raised in Chicago and at the age of 19 he made his move to Los Angeles to train to become a professional dancer/choreographer/teacher. Julian's passion for dance has always been a part of his life since he was a child. He started off as a freestyler and was inspired by recordings of live concerts, and music videos that he would try and learn as a kid. As a young boy, his mother took note of his passion and decided to take him to an actual dance class. After his first class, he then realized that dance is something he had a passion for and would want to make it a part of his life forever.

      At the age of 14, Julian enrolled into a private performing arts high school on scholarship, which directed his source of technical training in ballet, jazz, Martha Graham modern technique, contemporary and choreography/teaching. At the end of Julian's junior year of studies, he decided to expand his horizon by redirecting his focus into a new style of movement: Hip Hop. Then is when he was lead to a Hip Hop dance company in the suburbs of Chicago and continued his training with many choreographers including, Jojo Gomez, Matt Seteffanina and Amanda Grind.

      Currently represented by the Clear Talent Group in Studio City, CA as a professional dancer/choreographer, Julian's work has been seen on America's Got Talent, Good Morning America, Empire and the 2016 MTV Movie Awards, as well as teaching Master classes from coast to coast.

      Julian's source of passion for teaching/choreography comes from both the freedom, and the discipline involved. The freedom of being able to create/express anything you want as a choreographer and the discipline of knowing that you have the power to encourage self-respect, love and positivity in a classroom. He believes that getting people to understand their worth, and then pushing them to reach beyond what they know they are capable of is the beauty in teaching. To him, the classroom is more than just a dance room; it's a sanctuary of infinite education in not only dance, but life itself.